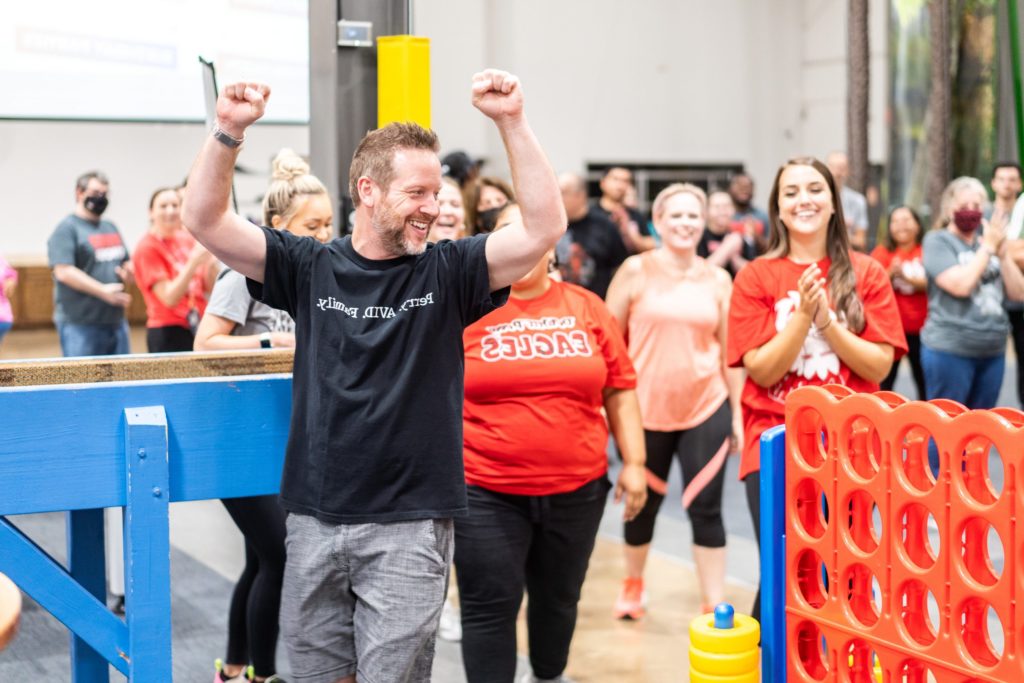 Featured is the Dallas Stars hockey team enjoying a time of team building at Group Dynamix before kicking off its 2022-2023 season.
Why Group Dynamix? Because our events are:
Fun, interactive and purposeful
Tailored, flexible and private
Group-based, facilitator-led, shared experiences
About improving relationships and performance
At our Event Center or the location of your choice
We help build unified, cohesive, & supportive groups.